"Whoever is generous to the poor lends to the lord, and he will repay him for his deed."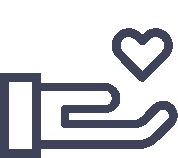 VFFC is a Word of Faith church that believes in equipping, encouraging and empowering you to become what God has called you to be, a World Shaker and a History Maker through Jesus Christ! We believe in walking out the Word of God through Faith in the finished work of Christ. Health, wealth, and sucess is ours to share with this world as God brings people out of darkenss into His glorious light.
Here are the Events happening in and around VFFC. Please keep checking back with us as we will be updating our Special Events, Guest Speakers, and Family Fellowships as the dates become available.
Prayer Service
Focus: YOUTH
Special Guest:
Boreth Mok
Special Guest:
Rev. James Weller
Victorious Faith




Fellowship Church
Equipping, Encouraging & Empowering